Commercial
Energy Assessments
Let us help you comply with the Government's ACEA (Air Conditioning Energy Assessment) requirements, fulfil your legal obligations and in the process help reduce your company's energy costs.
Welcome to Exact Energy Assessment
Exact Energy Assessment are here to help you comply with the energy performance related air conditioning regulations.
We work hard to provide a reliable, high quality, cost effective energy performance assessment and certification service, and we hope you will become one of our many valued long term customers.
Michael Spencer-Hughes is the director of Exact Energy Assessment. He has over 30 years of experience in the installation, maintenance, repair and inspection of HVAC (heating, ventilation, air conditioning) systems and is fully qualified and trained in all aspects of air conditioning installation and repair. He holds Level 3 & Level 4 aspects of non-domestic certification and is accredited with Quidos.  Michael carries out the ACEA inspections personally in order to maintain the highest levels of service and customer satisfaction.
Our inspections are carried out to Part 4 of the Energy Performance of Buildings (Certificates & Inspections) (England & Wales) regulation 2007, and consist of an extensive survey of the mechanical, electrical, and electronic control elements of your HVAC system, and its installation. Having carried out your survey, we will provide you with an Energy Performance Certificate which is also logged online on the Landmark Registry and also a certified copy of our report findings.
Our advisory report includes:
A detailed written assessment of the overall performance of your HVAC system.
Calculations to identify whether your system has the correct working capacity for your needs.
Recommendations which can lower your buildings HVAC energy requirements, leading to reduced environmental impact, carbon footprint, and reduced running costs.
Recommendations to help optimise the electronic control system settings of your system to achieve your heating or cooling requirements with minimum running cost.
We will also lodge a copy of your report with the Non-domestic Energy Performance Certificate Register, (which you can retrieve at any time free of cost) to meet your statutory requirements. 
The Energy Performance of Buildings Directive (EPBD) regulations introduced in January 2011 require that all air-conditioning systems with an effective output of more than 12 kW must be inspected by an accredited energy assessor every 5 years. The findings of these inspections are purely advisory, and so regardless of any issues or problems we may identify, you will be issued with an Energy Performance Certificate.
Whilst we do occasionally discover significant problems during our inspections, in the vast majority of cases we find minor malfunctions or incorrect settings such as timers set to heat or cool the building unnecessarily outside working hours. These can be usually be repaired or adjusted  for little or no cost, and can have a big impact on the efficiency of your HVAC system, and often provide significant running cost reductions.


An example of our energy assessment documentation
Our expertise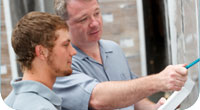 Michael Spencer-Hughes has over 30 years of HVAC experience and is qualified through Quidos to carry out Level 3 non domestic energy inspections to Simple/Package HVAC installations and Level 4 assessments to Complex / Centralised HVAC systems in buildings. He is fully trained to the latest Health and Safety standards whilst maintaining the required continued personal development (CPD) in his field to enable him to produce method statements and risk assessments particular to buildings works requirements. Michael also has been CRB checked and can provide a disclosure certificate.
Through his parent company, Exact Air, Michael is also fully F GAS Compliant, registered with REFCOM, registration No1005383, ACRIB registered and holds a current C SKILLS J11. CAT 1. to comply with all current legislation.
Testimonials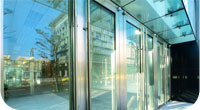 "After Michael carried out the assessment of our seven story office block complex in West End of London, we implement the suggestions outlined in our report. We noticed an 8% and 12% saving on quarterly electrical requirement."
Finance Company, London
"Our company infrastructure consists of multiple offices within large warehouse arrangement. Michael carried out a HVAC assessment for us and produced a full report of his findings. The report highlighted areas where our HVAC system could be improved through greater awareness of operational usage of installed air conditioning system. We implemented a centralised control system with a new system management strategy resulting in reduced energy costs and a more pleasant working environment for everyone."
Logistics Company, Birmingham
Contact us for a rapid response
Get in touch with any queries or if you require further information.

(01295) 710831

energy@exact-energyassessment.com